Internship landscaping BC Canada
British Columbia 
An interesting landscaping company is looking for interns for coming season. The activities vary from planting, weeding, fertilizing, mowing, pruning, cleaning and soil tillage.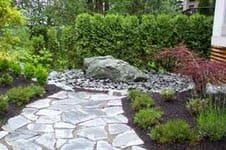 The owner has a demand for one or two interns for 3 months from April, May.
Independent housing is available. And a car is available too. The company is close to the beautiful Rocky Mountains. If you are interested, we like to hear from you.