Greenkeeper internship
North Amerika
Company and tasks.
The place is a family owned-business that has both a vacation resort and an award-winning 18 hole golf course. They have asked for an intern greenkeeper for the golf course. The intern will help with the maintenance of the golfcourse.
The golfcourse is in a beautiful area in the northern Minnesota that gets many tourists in the summer. The placement will be late April, early May until end of October, early November.
The resort has housing and they have regular social events for the international people who are there.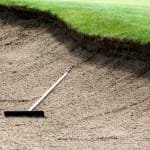 Are you interested in this nice place? Inform us about your interest!