Werk-stage akkerbouwer, loonwerker Canada
Alberta en Ontario, Canada
Voor een aantal akkerbouwers met loonwerk zijn we nog op zoek naar hulp voor het aankomende seizoen. Het seizoen loopt van april door tot november.
Het gaat om de oogst van verschillende graangewassen. Soms loonwerk zoals hulp bij spuiten of grondwerk erbij.
Verder kan degene met ervaring en interesse in het akkerbouwwerk helpen bij het spuitwerk.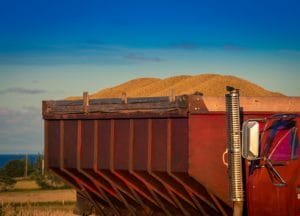 Technische kennis en inzicht is een pre omdat praktisch al het onderhoud en reparaties zelf uitgevoerd worden en ook indien nodig zelf machines bouwen of aanpassen aan de wensen.
Hiervoor is een geoutilleerde werkplaats ter beschikking.